Before I started to write this post I had to step out into my garden and take a deep breath.  It's late 11pm but I'm in a random reflective mood, I've not blogged in months so here goes some random thoughts…I can't believe the journey I have been on this last year, personally and as a writer.  For a year in August I've been editing a magazine and writing non-fiction. During this time I've had the pleasure of going back to Astrology, as I have written to horoscopes for Concision Talk Magazine. I fell into Astrology, Tarot and all that good stuff when I was about sixteen, that's another blog post. Anyway, as you read this now in June 2018 Mars the planet of action, determination, goals, motivation war and conflict has gone retrograde. This basically means moving backwards from an Earth's perspective, during this time it's when we are forced to revisit old ground, anger can come out for some depending on circumstances, it's not a time to start new ventures things come to completion normally.  Also, it's a time of focusing directed energy as Mars' forceful motivation, determination and ass-kicking energy is in full force!
The interesting thing about a planet's retrograde is that is happens in a 'house of life' for us all, depending on your birth chart where exactly. For me when I pulled up my chart on the 26th June the day the planet went into retrograde until the end of August, the retrograde is happening in my 5th house, the house that's linked to creativity, romance, children, life's pleasures and enjoyment.  This told me, this is the house I need to go back to creativity, what I love and look at old projects.
What is even more interesting about a Mars retrograde is that it happens every twenty-six months roughly, if you look back at the dates and times for yourself personally, you'll have an idea of lessons you need to learn in your own life, or themes in your life etc. For me the retrograde from 2010 were largely based around my marriage, the home and family and creativity. You're not going to believe this, I looked at my Astrological birth charts during the retrograde periods as far back as 2010, in 2016's retrograde I realised I wrote my first novel, got my first publishing deal and that novel turned out to be an award winning novel, the retrograde took place in my 4th house of life which is connected to the family, home, recent past and your foundations.  ( Back then I was not following Astrology as I once did all my life, and had no idea this transit was happening in these areas). However, I was going through some shit! Massive changes which lead to me being free to write and so I did…  just before the current retrograde Mars almost two years later I started to write another romantic suspense, sent over three chapters to an agent who requested the full book from me, this was in late 2017 early 2018. I moved country  just as she come back to me, and had the magazine going so writing fiction slowed. If I'm honest, I never really could get into writing the fiction again I was loving the non-fiction of the magazine. Now, under this Mars retrograde in my 5th house of creativity, romance and life's pleasures  clearly I'm being pointed to go back and prompted not miss the chance with the agent who is interested in my work…  write that damn book. I also, really miss my 'home' of fiction writing, you can take the editor out of the writer but you can't take the writer out of an editor is how I feel. I found it so enlightening and awaking this week to study Astrology and notice  that during the last Mars retrograde, I wrote my first full 90k word novel during the exact three months it took place! Every day I wrote, like a crazy woman forget editing… and it showed LOL. I just wrote and later down the line polished the book.
Astrology teaches you so much in life! 'As above so below'…. my break from fiction writing is clearly over as of this month. I've set the challenge, Mars' retrograde will unleash the fiction writer in me again, and yes you better believe that agent is going to snap up my book like it's the best thing she's read this year!  I am I'm going back to that manuscript I feel a stronger writer… even if I was badass before *wink.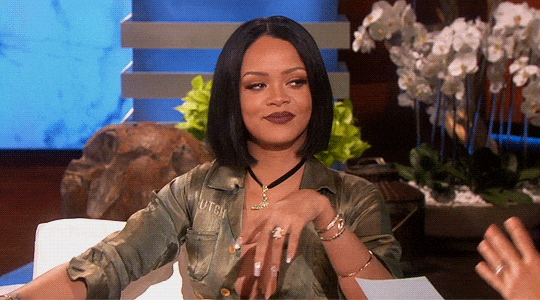 People check your birth charts see what this Mars retrograde can mean for you, if you believe in all that 'mombo jumbo' it really can move you to where you are meant to be! If you have no clue how to do it, I'll do it!  It will take me like two seconds to pull up a chart using your birthday, location of birth and time of birth just email me! Don't miss out on any opportunity or where you are meant to be when these cosmic changes transit, remember as above so below! The time is now!